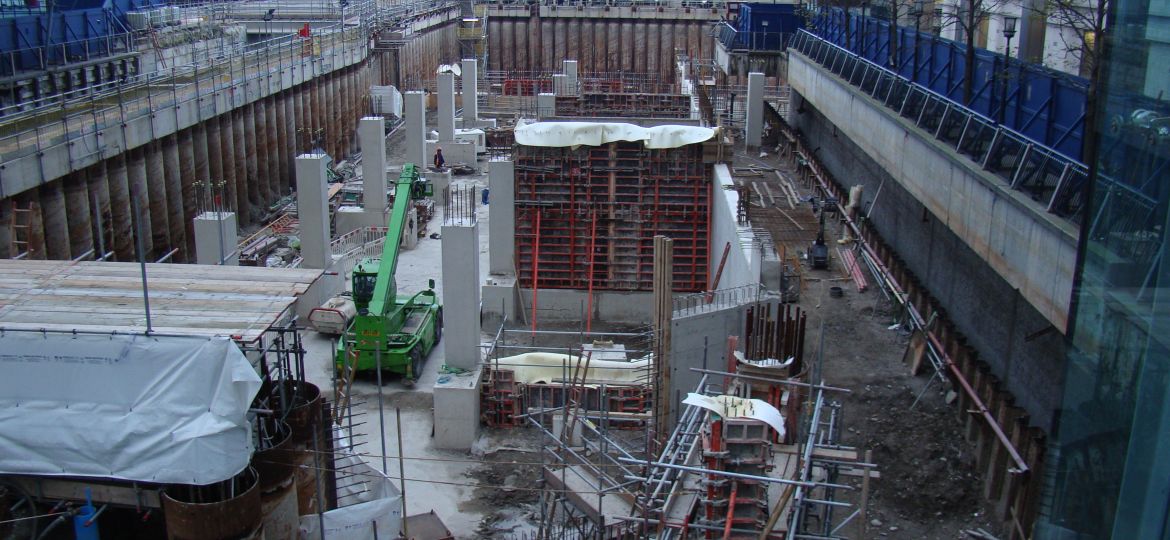 A slowdown in the growth of UK construction activity has added to fears that the country's economy may be starting to cool. March saw only a marginal rise in new work across the British construction sector, with a weak rise in home building in particular. Any fall-off in activity in the sector is bad news for Ireland, where exports of everything, from timber and pre-cast concrete, to architectural and engineering services are heavily reliant on the huge British market.
Enterprise Ireland has indicated that those involved in the supply of construction materials are among the sectors most heavily reliant on UK exports, with as much as 90% of sales in some segments made in Britain.
The news comes just a day after data showed that the manufacturing sector lost some of its momentum last month, as export orders grew more slowly and demand for consumer goods faltered against a backdrop of rising inflation pressures. Sterling's tumble following June's vote to leave the European Union helped manufacturers enjoy their fastest annual growth in three years during the final quarter of last year.
The Construction PMI in the UK for last month, produced by financial information firm Markit, fell to 52.2 in February from 52.5 the previous month, the joint-lowest upturn in overall construction output since last September. The PMI survey showed growth in housebuilding slowed to a seven-month low, more than offsetting the best month so far in 2017 for civil engineering firms who were helped by infrastructure spending. Commercial construction also picked up.
The UK economy has so far largely shrugged off any predicted effects of the Brexit vote. It outpaced all G7 countries bar Germany last year, but it is widely expected to slow this year as rising inflation eats into consumer demand and businesses invest less. But the survey also showed that confidence among construction companies remains robust. Respondents noted that reduced Brexit-related anxiety and the resilient economic backdrop had a positive impact on new invitations to tender.